Alginate for Medical Use
Print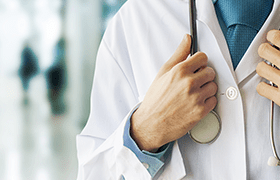 Alginates are used in a wide range of fields as a thickener and as a gelling agent.
Their unique nature has been greatly utilized in pharmaceuticals and medical devices.
Also, many researchers are investigating alginate usage in regenerative medicine and in other modern medical techniques.
KIMICA provides a variety of medical alginate products that meet the advanced demands of the medical field.
Characteristic
KIMICA has obtained a pharmaceutical manufacturing license at its Chiba Plant, Japan, to supply alginate products as active pharmaceutical ingredients (API).
The Chiba Plant is capable of supplying high-quality alginate products as active pharmaceutical ingredients and medical raw materials from a production system that complies with Good Manufacturing Practice (GMP).
Alginate products with low endotoxin levels are available for direct injection into the body.
KIMICA is able to supply high-purity alginate products in which impurities have been thoroughly removed.
Filtration through a 0.2 μm filter is also available.
Application
Agents for peptic ulcer (API)

The distinctive nature of alginate is that it has smooth viscosity in solution and is rendered insoluble instantly by reaction with acid or calcium. This property applies to prescription pharmaceuticals for the treatment of peptic ulcers and reflux oesophagitis.
When a pharmaceutical consisting mainly of a sodium alginate solution is swallowed, the viscous alginate solution adheres to the stomach wall.
Iron and calcium in blood from stomach wall bleeding reacts with the alginate to form a soft gel. The gel reduces the stomach's acid-induced attack on the stomach wall, prevents pain, and promotes healing.

Antacids (API)

There is also an oral drug containing sodium alginate.
When taken, the acid-insoluble alginic acid is present as a semisolid form inside the stomach, preventing the reflux of stomach contents and preventing heartburn.

Disintegrators (pharmaceutical additives)

Adjuvants that aid in the release of active ingredients by moderately disintegrating hard-crushed tablets in the gastrointestinal tract are called "disintegrators."
Standard disintegrators are powders, such as starch, that cause the tablet to disintegrate by absorbing moisture and swelling inside the stomach.
Alginic acids are insoluble in acidic conditions, but soluble in alkaline conditions.
If the alginic acid is mixed as a disintegrator, the alginate in the tablet does not swell in the stomach (acidic) but swells only when it travels to the gastrointestinal tract, where there is high pH, causing the tablet to disintegrate.
Alginic acid is used when designing tablets that can delay the release of the active ingredient.

Eye drops (pharmaceutical additives)

Eye drops containing alginic acid thicken after application, reacting with a small amount of calcium in the tear fluid.
As a result, the retention of active ingredients on the surface of the eye can be prolonged.
By prolonging the residence time of eye drops, it is possible to reduce the concentration of the active ingredient. It also reduces the number of applications of eye drops.
Dental Impression

When making dental impressions of the oral cavity, mold-in materials are placed over the patient's teeth and molds of the teeth are called dental impressions.
Alginate impression materials, made from alginate gelling systems, are used by dentists around the world because they are easy to handle, have fewer impression failures, and are relatively inexpensive.

Wound dressing

Fiber- or sponge-shaped alginic acid is used as a wound dressing to protect the wound surface from drying and to maintain moisture when treating external injuries. The alginic acid wound dressing swells into a jelly-like shape through fluid that oozes from the wound surface.
This helps maintain moisture, does not damage the wound surface and is not painful when the dressing is removed.
It is used for treatment for a wide range of wounds, including bedsores.
Low endotoxin
At this time, alginate for medical applications is used orally or on the surface of the body.
In the future, when alginate is used for more advanced medical purposes, alginate may be injected directly into the body. In such cases, however, pyrogens and other contaminants must be removed.
KIMICA provides low endotoxin, low pyrogen alginate products so that direct administration does not cause any problems.
What are endotoxins?

Endotoxins are lipopolysaccharides present in the walls of microbials (gram-negative bacilli) produced by the breakdown of dead bacteria.
If endotoxins enter the body through the bloodstream, even very small amounts can cause fever, septic shock, and even death.
Pharmaceutical products and medical devices, especially those that are directly introduced into the body, must be endotoxin-free.
Endotoxin in alginate

Alginate extracted from natural seaweed typically contains tens of thousands to hundreds of thousands of endotoxin (EU Endotoxin Unit) per gram.
For alginate used in injections, endotoxins must be eliminated as far as possible; endotoxins present no problem in ingested foods and oral agents.
As a result of many years research, KIMICA has developed a method to effectively remove endotoxins only, without affecting the quality or the characteristics of alginate, and is able to supply alginate with endotoxins levels less than 50 EU/g.
Application of low endotoxin alginates

Extracellular matrix scaffold
3D bioprinter
Cell immobilized carrier
Anti-adhesion barrier
Mucosal elevators
Additives for cryopreservation of cells and tissues
Selection Guide (Typical Products)
Low Endotoxin Sodium Alginate
Type
Grade
Anhydrous 1% viscosity mPa・s
Approximate Molecular weight(weight average molecular weight)
M/G
Endotoxin EU/g
TVC* cfu/g
Standard
AL500
450 - 600
2.15 - 2.45million
0.8 - 1.6
≦50
≦100
AL100
50 - 200
0.80 - 1.5million
0.8 - 1.6
≦50
≦100
AL20
20 - 50
0.55 - 0.8million
0.8 - 1.6
≦50
≦100
AL10
5 - 20
0.3 - 0.55million
0.8 - 1.6
≦50
≦100
High-G
ALG300
250 - 400
1.65 - 2.05million
<0.6
≦50
≦100
ALG100
50 - 200
0.8 - 1.5million
<0.6
≦50
≦100
ALG20
20 - 50
0.55 - 0.8million
<0.6
≦50
≦100
ALG10
5 - 20
0.3 - 0.55million
<0.6
≦50
≦100
High-M
ALM100
50 - 200
0.8 - 1.5million
>2.0
≦50
≦100
ALM20
20 - 50
0.55 - 0.8million
>2.0
≦50
≦100
*TVC - Total viable bacterial count
Inquiries about the products