Jams, Dressings and Sauces
Alginate can be used as a thickening and stabilizing agent to provide characteristic properties to liquids or semi-solid foods.
Applications and effects
※Alginic acid and all products derived from it are collectively called Alginate. Please refer to the correct product name for each application.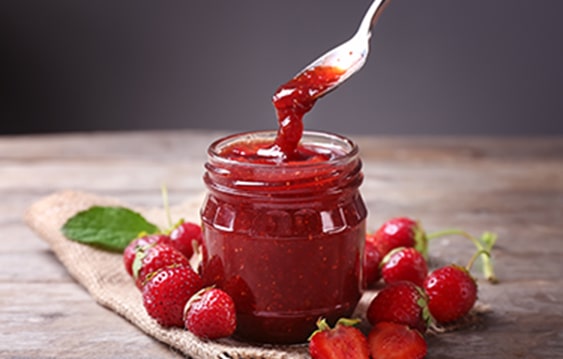 Jams
Low sugar level jams have good spreadability and with less syneresis.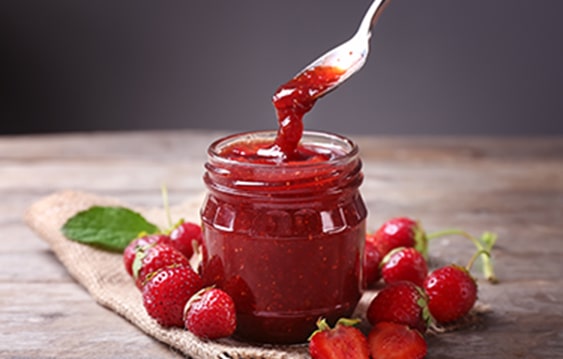 When alginate is added, jams with low sugar levels do not become solidified and jams with good spreadability without syneresis can be made. Alginate can be used regardless of sugar content or fruit components (such as calcium).
【Alginate to be used】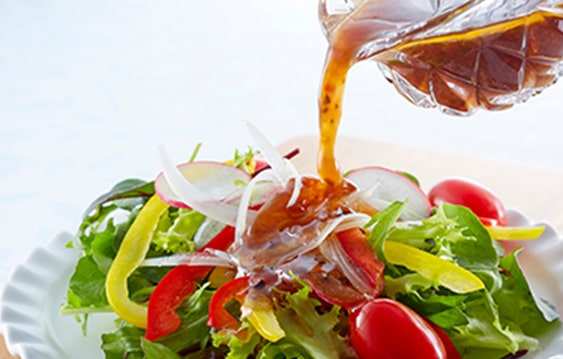 Dressings
Easily dissolved under acidic conditions and has a high emulsion stabilization effect.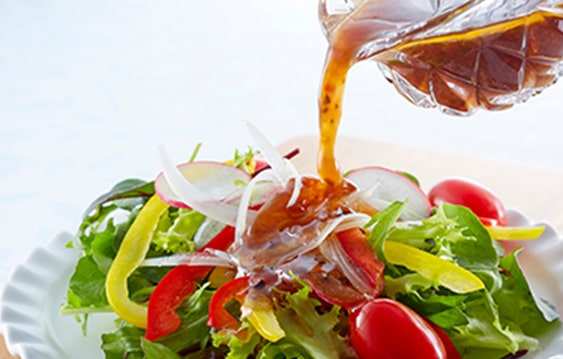 Alginate has an oil/water emulsifying capacity and is used as a stabilizer in salad dressings. Alginate added to the dressing attaches to the surface of the oil droplets to prevent the fusion of oil particles with each other and the growth of oil droplets, thereby maintaining a stable emulsified state.
Alginate dissolves easily even under acidic conditions with high salinity and demonstrates viscosity. This viscosity improves the fluidity and texture of the dressing as well as inhibiting oil droplet migration and enhancing emulsion stability. It also helps to stabilize the seasoning ingredients of the dressing and the food ingredients added to the dressing so they do not separate or sediment.
【Alginate to be used】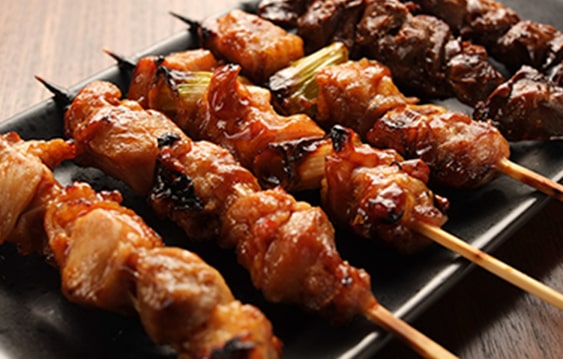 Sauces
Covers the food and maintains glaze after heating.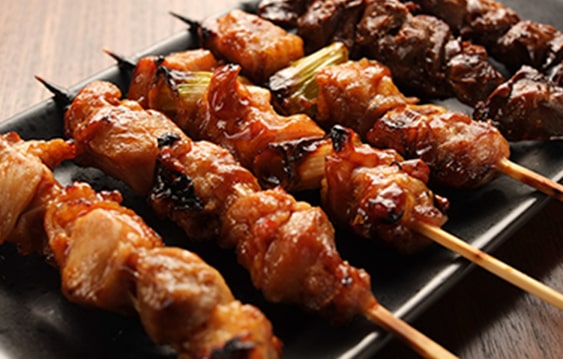 Sauces with added alginate can improve "glazing" after heating. Alginate-based sauces have smooth fluidity, cover the entire food and have a non-sticky mouthfeel.
【Alginate to be used】