Textile Printing and Welding Rods
Alginate is used in fabric dyeing worldwide as a textile printing paste, which is essential for printing natural fibers such as cotton, hemp and rayon. It is valuable as a binder for welding rods in the steel industry and as a sizing agent for specialty paper in the paper industry.
Applications and effects
※Alginic acid and all products derived from it are collectively called Alginate. Please note the correct product name for each application.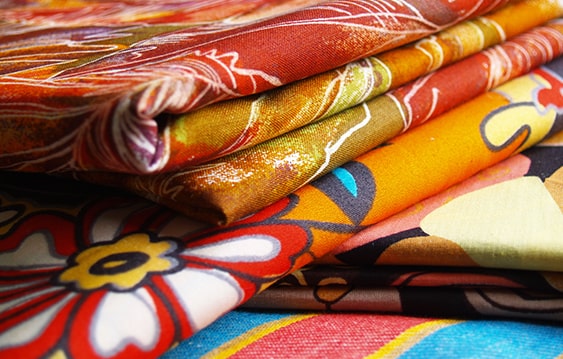 Textile printing
It is not only excellent in the function of fabric dyeing but also the print paste has a low environmental impact.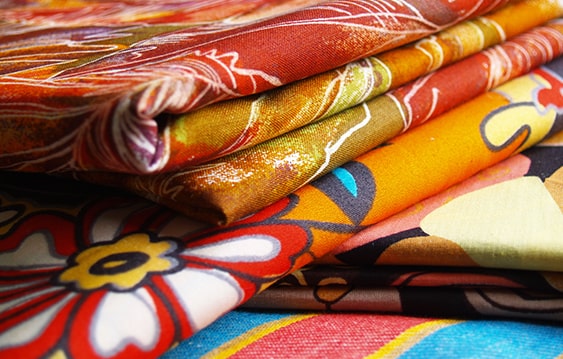 When applying a pattern to a cloth such as clothing, scarves or towels, a color paste is prepared by adding a dye and the color paste is used to draw a pattern on the cloth. In many cases, a "mold or screen" for dyeing a pattern is placed on a cloth and the color paste is pressed from above the mold to dye the pattern. This technique is called screen printing. In order to produce a color paste for printing, paste with the appropriate viscosity and fluidity is required. Alginate is the most commonly used paste for printing.
Alginate has the following advantages when used as a paste for textile printing.
【Fluidity】
The fluidity of paste is the most important element in textile printing. An aqueous solution of alginate has good fluidity even when its viscosity is high, so that the color paste penetrates smoothly into the fiber, allowing the fabric to be dyed uniformly and without unevenness. In addition, the color paste with alginate has high fluidity on the screen, so that it can reach every corner of the fine pattern and also draw fine pattern lines.
【Compatibility】
Special dyes (reactive dye) which reacts with the hydroxyl groups of cellulose and binds to them, are used for dyeing natural fibers. The cellulosic paste reacts with the reactive dyes before adhering to the cloth, so dyeing is less effective, but alginate does not react with these dyes, so performs better.
【Desizing】
After finishing the dyeing process, it is necessary to wash out the print paste from the fabric and its ease of washing (desizing property) is also an important element of the printing process. Alginate, which dissolves well in cold water, has better desizing properties than starch, which does not dissolve unless heated.
【Decrease Wastewater load】
In dyeing plants, large quantities of wastewater must be properly treated before being released. The degradability of print paste contained in wastewater is a major factor that influences the scale of the wastewater treatment facilities. Chemically synthesized pastes are difficult to biodegrade and take longer to treat. However, alginate, a natural polysaccharide derived from seaweed, is easily degraded, resulting in a low wastewater load. It is an environmentally friendly textile printing paste.
【Alginate to be used】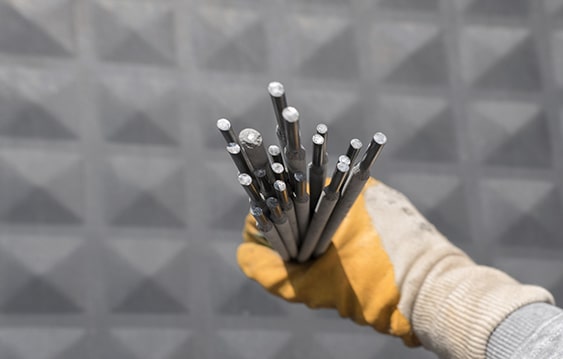 Welding rods
Easy flux application to prevent quality defects.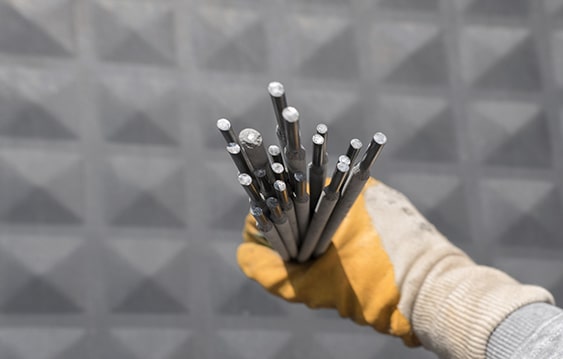 In the steel industry, alginate is used as a binder for fluxes applied to coated welding rods. Welding rods are rods of metals used for arc welding and coating materials (fluxes) are applied around the welding rods. The flux of the welding rod is made of fine metal powder. A paste made by adding a mixture of water glass (sodium silicate) and raw material powder is applied to the rod core (main body of the welding rod). After application, the rod is heated to dry and sinter the product as a coated welding rod.
At this time, quality defects such as cracking and peeling tend to occur in the applied flux and alginate is used to prevent these from occurring. Water glass is a strongly alkaline liquid, when sodium alginate is added to this liquid, the entire water glass swells and thickens. It is said that this improves the flux and makes it easier to apply. As a result, the coating of the flux is firmly adhered and the failure rate of the welding rod can be reduced.
【Alginate to be used】

Sodium alginate, Alginic Acid Salts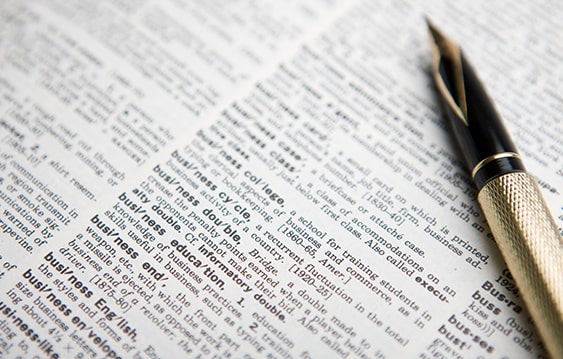 Paper manufacturing
Used as a size agent to prevent staining and penetration of ink.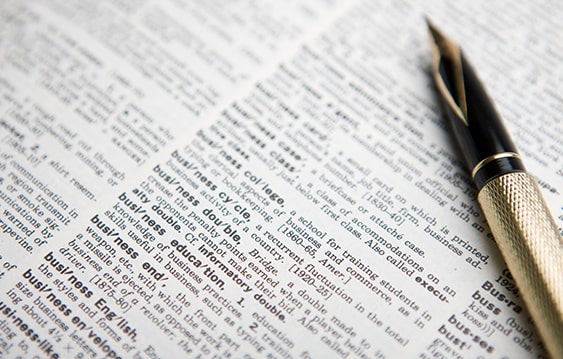 To prevent ink bleed and penetration, a colloidal solution,"sizing agent", is applied to the surface of paper forming a film. Alginate can be used as a sizing agent. Dried coatings containing alginate are a barrier to oil, so they are used as a special paper sizing agent. These special papers are very thin and have a large number of printed letters, for example, dictionary paper.
【Alginate to be used】