Fillings
Food fillings, such as fruits or bean paste contained in a sweet bread or pie, or ingredients packed into dumplings or spring rolls, are called "fillings." When alginate is blended into a filling, it increases the heat resistance, filling retention, product formation and stability. In addition, it can increase product value by suppressing water seepage and reduce costs by improving yields.
Applications and effects
※Alginic acid and all products derived from it are collectively called Alginate. Please refer to the correct product name for each application.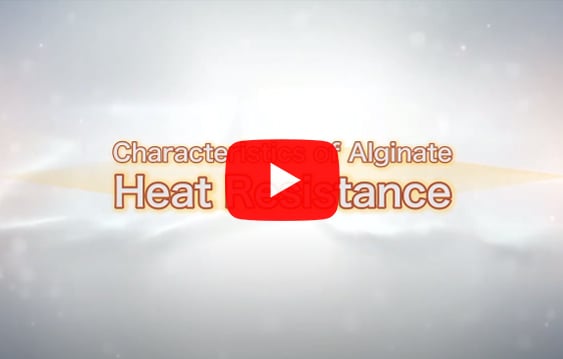 Heat resistance improvement
Fillings that do not melt even when baked.


Baked goods containing sweet, fresh fruit and milk-based thick cream fillings are increasing in popularity. These fillings are contained in a baked confectionery product by solidifying with gelatin or other gelling agents such as pectin and carrageenan into loose gel-like (jam-like) shapes. However, general gelling agents have poor heat resistance, causing the filling to melt during baking, becoming liquid and flowing out of the product. If the filling melts, the product will lose its appearance, texture and product value.
Gels made with alginate are resistant to heat. When alginate is blended into a filling and gelled with calcium, a network of heat-resistant alginate is formed which does not dissolve or melt even when baked at high temperatures.
【Alginate to be used】

Syneresis prevention
Retains the moisture that seeps out of the filling and prevents escape.


The water that seeps out of the filling is called "drip". Drips from fillings (such as fruit, red bean paste, jam, curry, etc.) can wet the bread dough, cause holes in the bread dough, both affecting the product value, In the case of dumplings, drips exuded from the vegetables may cause the dumplings to stick together, break apart and adhere to dishes.
These problems can be solved by adding a formulation containing alginate and calcium to the filling. Alginate absorbs the drip (moisture) then reacts with calcium and gels to effectively suppress the water released from the filling. The gelled alginate has no viscosity so it does not spoil the product texture. Alginate has excellent heat resistance and an alginate gel doesn't dissolve when cooked or release moisture. Alginates unique function is it can gel with calcium without further treatment such as heating or cooling.
【Alginate to be used】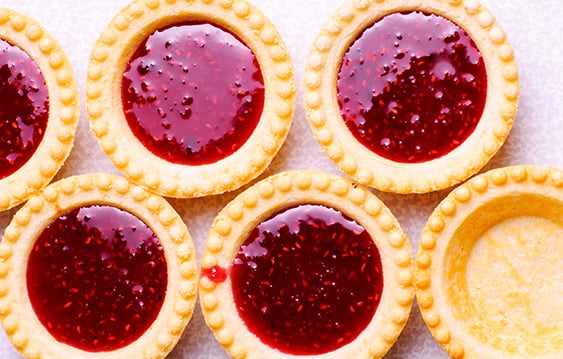 Cost reduction
Increases the amount of water that can be added and increases the volume, improving yield.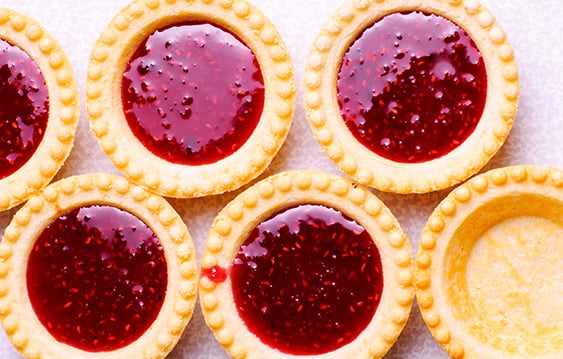 The water absorbing effect of alginate can also be applied to increase the amount of water added to the filling. When making a flour paste, pie filling, etc., adding alginate to the filling increases the amount of water that can be added, which increases the volume of the filling and improves yield.
【Alginate to be used】